Sorry, you got the wrong answer; you obviously have been watching too much WWF and NWO wrestling.
The Results
Judge 1: De Witt Page is clearly the winner of this fight. Rockwell may have given the city 32 more acres of land but with each of his contributions Page also donated money to support them. Page also gave the city a whopping $655,000, an astonishing amount for the day.
Judge 2: Albert Rockwell is the hands down winner of this contest. If it werenít for Rockwell starting New Departure and employing Bristol residents to manufacture his inventions where would Bristol be today? Everyone knows that a good economy provides a good standard of living and attracts both housing and industrial development.
Judge 3: The winner of the match is definitely De Witt Page. While itís true that Rockwell started New Departure, it didnít start to grow and prosper until Page took control and combined it with United Motors and later with General Motors. Rockwell was a great innovator, but Page was the better businessman and great ideas without business brilliance are of limited value.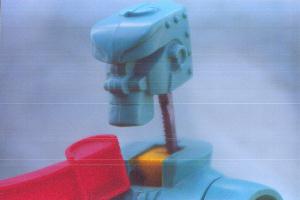 Announcer: Ladies and gentlemen, the winner of Fiction Fightsí Millennium Battle of the Heavyweights, by a 2 to 1 decision, the undisputed "main man" of Bristol isóDe Witt P-a-g-e!!! And remember to consult your TV guides for the date and time of our next bout between Karl Marx and Thomas Jefferson.